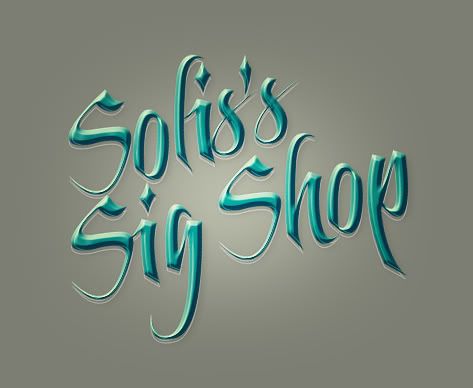 Well, like every game that I've played I had a sig shop. After 2 years of Allods I guess I'll start here as well.
Besides forum sigs i can design, code and skin forums, websites & on-line transaction databases. For my general portfolio click
here
.
Projects & Costs
Forum Avatar: 100g
Forum Signature: 250-500 (depending on how much work you want put into it)
Forum Banners/Logos: 700g-1000g
How to order
Send me a message here on the forums. Please help out by either providing me with a screenshot of your toon, request I take a screenshot or provide/request any form of concept art/wallpaper/render etc.
Tell me what you'd like to have, here's a template to help you out.
Text 1:
Solistalia
Text 2:
Chaos - Empire
Color:
Something bright and orange
Inspiration:
Some flames perhaps
Payment
I accept payment on both Nezeb & Tensess, League/Empire.
Once i finish the signature, I will send you a message with the finished product that will have a water mark. Upon receiving your payment I will remove the watermark and give you the full signature.
Sigs