Would like to apologize for my immature behavior in my armando thread
I won't be replying to trash replies anymore.
I'm from PH server btw, we haven't had the reincarnation patch yet. I'm Dienasty from Rebellion guild.
Just did nog a while a go, and here are the results
lvl 47 p5 r10 almost complete lvl 45 astral gears.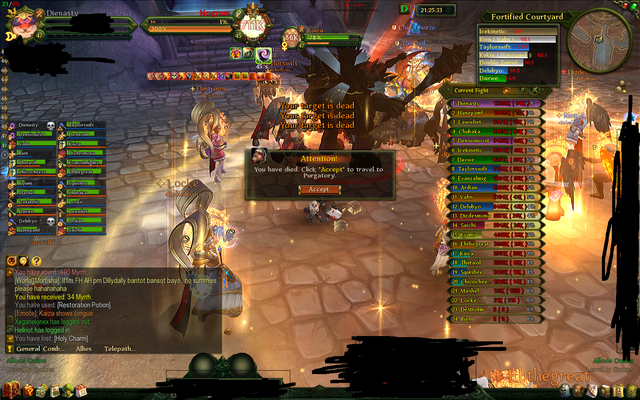 2nd guy warden r10s too lvl 47, near gears as well,
3rd guy warrior r7s only lvl 46, lvl 45 astral gears too.
4th guy r8 scout same gears with me lvl 46
5th guy r9 psi but not yet complete astral gears
don't look at my numbers because it is probably irrelevant to compare.
Again, just showing the DPS capability of PSI.
*Some of the raid members are not our main players, that's why you'll see the disparity between the averages.
For those who think PSI's are worthless, they still serve a special purpose
nerfs come our way but if you are really looking for a challenging class, then PSI is perfect for you.
In order to reach its full potential you have to understand it fully, and utilize every tool that you have to improve it
Don't be dismayed at the nerfs, learn to work a way around it. If you love your class, experiment on the unusual (ideas/builds/strats that aren't mainstreamed). Psi's still have hope