Adding my last maintenance game entry .
(I should upload all my past artworks dedicated to contests or games here on forums...maybe later.)
My reinc Tambourmajor.
I made up the uniform for him, if there were tambourmajors on the Empire parades they should wear something in the colors of Xadaganian Agitators. Inspired by napoleonic uniforms also again, because that's what I do all the time.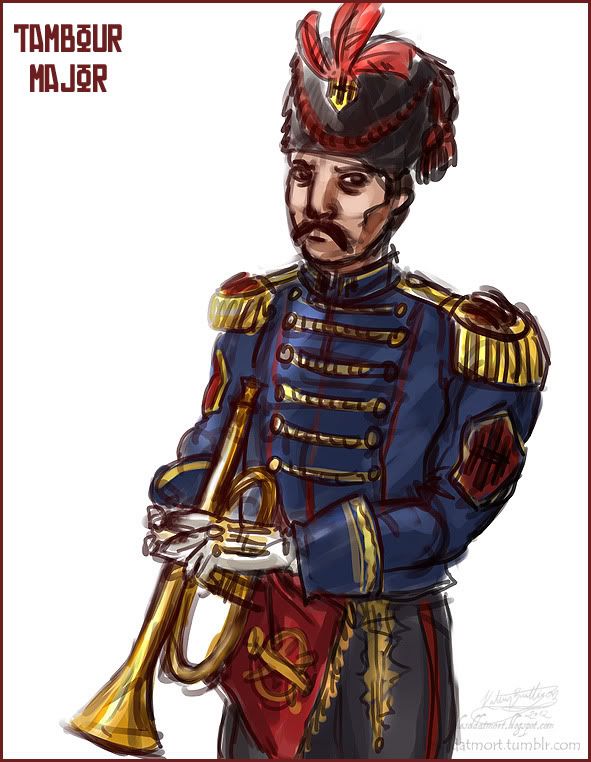 One day I'll draw him in real nap uniforms for tambourmajor because those guys are damn dandy <3