Table of Contents
1: Basics of a Mage
1.2: The Man of Many Faces

1.3: Weapons of a Mage

1.4: Statistics
2: Talents of a Mage
3: The Mage's Rubies
4: The Mage's Builds
The Magus Lexicon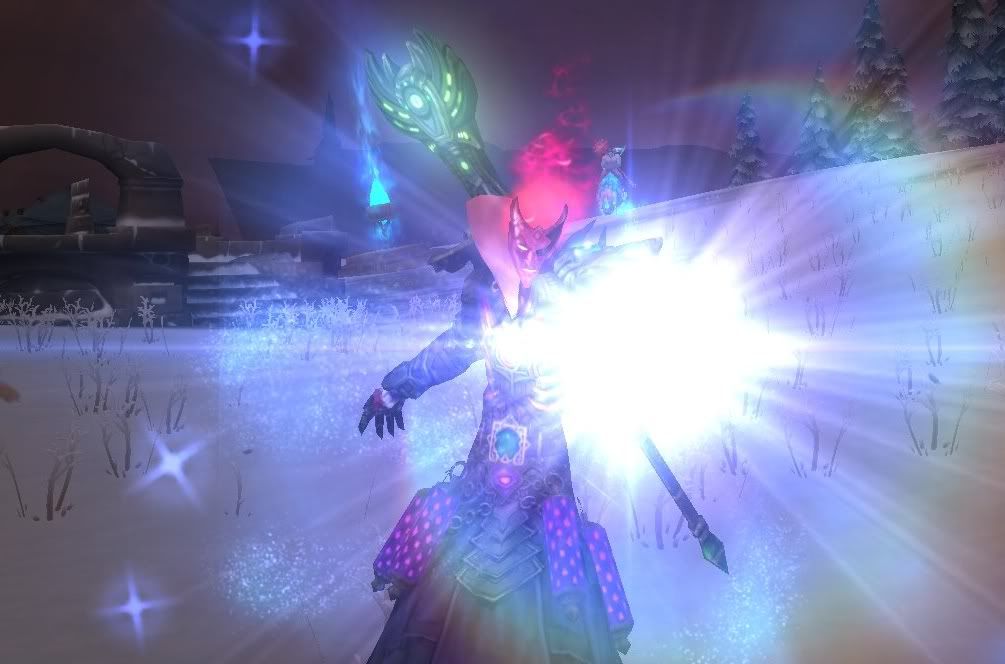 The mage is one of the most versatile classes playable in Allods. They are able to adapt to many different situations that allow them to tap into the elements that make up this world. Depending on which elements you choose to pursue, you can develop and use different skills with the help of these elements.
Another advantage of mage is their roles in party groups. They cause fear in groups of mobs with their Area of Effect (AoE) spells, make powerful monsters cower with their devastating attacks, help any party out with their crowd control abilities, have an attack increase buff and health/mana increase buff, and are able to nullify multiple hits from even the strongest mobs.
Now that I have caught your eye, let's take a look and breakdown our stats and skills and why they're important to us.
1: Basics of a Mage
A mage is a master of the Earth's elements. The Mage uses buffs available only to them called Forces, in order to cast certain skills. There are three different Entropy elements, Fire, ice, and lightning. In order to gain these forces, you have a buff that is constantly on you called, Magical Entropy. Every 30 seconds Magical Entropy will randomly generate more Forces for you to use, but there are ways to manipulate which forces are generated.

1.2: The Man of Many Faces
As with many professions on Earth, many different races are able to study and perfect specific job. There are 4 races in all. The Empire mages are Arisen; the undead, robotic beings who originally hailed from the mighty Zem civilization, and the Xadaganians; a former desert tribe that was led by Nezeb after he had been banished from Aro lands that would eventually become the Kainians. Nezeb led this tribe against the Kanians to obtain a portion of their land. Ever since this event, the Kanians and the Xadaganians have been waging a bloody fued. The Arisen are referred to as Sorcerers and the Xadaganians are called Sepcialists.
The remaining two reside in the opposing faction call League. The first is Elven; the oldest race in all of Sarnaut.
The Elves were once an enormous family tied together often called the Great Ball of Families, but through a sudden change of events; in which nearly wiped out their race, they were reduced to eight remaining families. The Elves call themselves Archmages.
The last of the mages are called Kanians. The Kanians are essentially a kingdom built upon the Church of Light. Even throughout their bloody feud with their ancient rivals, the Xadaganias, they still remain loyal to their morals within their beliefs and their noble bloodlines. Kanias prefer to be called Magicians.
The only notable difference between the different races are their exceptional looks, and more importantly their racial skills. Each race will get a racial skill after completing an easy quest around level 7. Each skill is different in appearance and effect.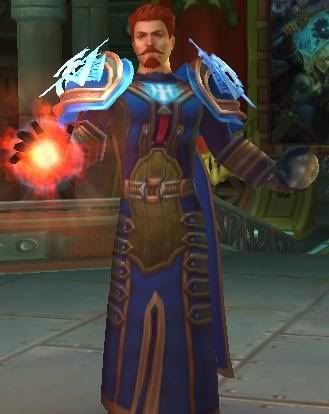 Xadaganian:
The Xadaganian mages obtain a skill entitled Astral Aegis. Astral Aegis is a 2 minute buff on your character that also has a 2 minute cool down. When you receive physical damage from an opponent, the opponent is knocked back 15 yards, knocked down, and is dealt damage that is relative to double that of a Fire Arrow. When an enemy is affected by the effects of this racial, you will lose the buff and will have to wait until the skills is off cool down in order to reuse it.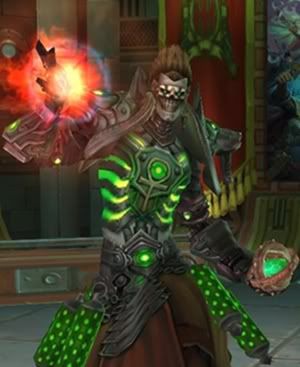 Arisen:
The Arisen mages acquire a skill called Astral Arrow. Astral Arrow is the only one of the three racial skills that causes direct damage. The devastating damage this skill causes is not the only beneficial factor, though. If the skill successfully lands on your target it causes them to be knocked down and helpless for 2 seconds. It has a 2 minute cooldown and a relatively low mana costs for the effects it insues.
Elves:
Elven mages gain a buff called Arcane Mastery. With the use of this buff it increases their intelligence by 30% for the next spell cast within a 30 second time limit. This can make even the weakest spells cast turn into a nightmare to whomever they call their enemy.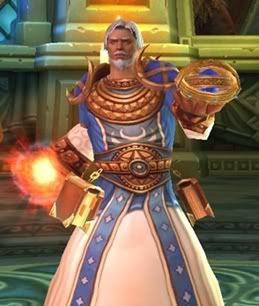 Kanians:
Kanian mages can obtain a skill called Focus Mind. This buff allows the mage to become extremely focused on the spells in which they are casting. This allows them to become imune to spell casting interruptions for 20 seconds, but has a 2 min cooldown timer.
1.3: Weapons of a Mage
A mage has the choice between two different weapons he can use in his or her main hand. The mage can choose between a two handed staff or a dagger with an off hand included. Here I will explain the difference between the two. Aside from your main hands, we also have a wand as our secondary weapon that can increase the amount of damage our spells deal.
Staff:
A staff is the only two handed weapon a mage can use. While it has more physical damage than a dagger; physical damage is useless for a mage. Staves include both offensive and defensive stats on the same weapon. Staves also will have more Faith available on them when compared to a dagger of the same level and grade and is a very important stat to a mage, which I will go into more detail later. Personally, staff should be the only thing a mage is using in his main hand
Dagger and Offhand:
The dagger and offhand combination is the only alternative weapon choice from a staff. Although,the dagger has less physical DPS, it allows more customization of offesive and defensive stats The dagger contains all your main stats (Luck, Intelligence, Perception, and Wisdom) and the offhand you can use contains all the secondary stats. This allows you to find the perfect combination of main and secondary stats. Daggers, however; have less faith than Staves, so you will need to weigh the pros with the cons.
Wands:
Wands are used as our secondary weapon and can be used with our primary weapons. While we can't physically attack with them, they do transfer what is called "Magical Power" into the spells we cast. the Magical Power is different on each wand. The higher level and rank of each wand, the more magical power it gives. Wands also add offensive and defensive stats. There is also no alternative weapons for your secondary weapon, so wand is the only item that you will be using in this slot.
1.4: Statistics
There are four major stats that a mage needs to manage and balance. These stats are Luck, Perception, Wisdom, and Intelligence. Along with these major stats there are also seven minor stats that are not as important, but will help you in the long run. The minor stats include Faith, Agility, Rage, Stamina, Endurance, Conviction, and Willpower.
░░░░░░░░░░░░░░░░░░░░░░░░░░░░░░░░░░░░░░░░░░░░░░░░░░░░░░░░
Luck:
This stat determines how low your glancing blow rate is and how high your critical chance is. A glancing blow, in a nutshell, is halving the damage of an attack. You will want your glancing blow rate as low as possible. Critical chance is doubling the damage of an attack. Luck is not as important for a mage as it used to be, and I find that it doesn't scale up correctly when you reach end game. I would get this stat up so that your glancing blow rate is down to 5%, without neglecting your other stats. If you can increase your luck higher without consequences, then by all means do so.
Perception:
This stat determines how much of your magical damage dealt to an enemy gets resisted. This stat alone can make or break a mage. All of your other major stats could be stacked up as high as you could possible want them, but without your perception at a decent percentage, all your damage dealt will be resisted and become null. I find that; for me, the minimum you want your perception percentage at is between 20-25%
Intelligence:
This stat increases the amount of damage you can deal with your magical attacks. I would suggest balancing out your other skills first before you focus on this one, because while this is a very important stat, it doesn't hurt you as much to be below par with this as the other Three.
Wisdom:
Wisdom is a counter part of intelligence. Since magical attack have no chance to be dodged, Wisdom was introduced as a balance to this feature. Wisdom determines how much damage is done based on your opponents agility. So if you have a high amount of wisdom, and you opponent has a low amount of agility, you will do more damage to them than if it was vice verse. If your Wisdom is low, then the amount of damage you do will decrease. If it is higher, then the amount of damage you do will increase. Do not neglect this stat. You may think that mobs have low agility, but you will see a significant increase in damage if you raise this stat.
░░░░░░░░░░░░░░░░░░░░░░░░░░░░░░░░░░░░░░░░░░░░░░░░░░░░░░░░

Faith:
This stat will increase the amount of mana you have in your mana pool. It is only found on main weapons.
Agility:
This stat determines the dodge rate for a mage. This is probably the least important out of all the stats I've mentioned, considering most mages will be hitting and being hit by more than one mob which makes dodging inefficient. This stat will also now allow you to resist more magical damage.
Rage:
This stat increases the amount of wound complexity you spells inflict. This is purely a play versus player (PvP) skill, with the few exceptions of some mobs that are able to heal themselves. Rage also determines critical and glancing heals, much as luck does for damage. This does not apply to mages, as we do not have heals.
Stamina:
This stat increases the amount of health you have. This is semi-important to a mage. As I mentioned before a mage has barriers they can use to nullify damage, but there will be times where you can't always use them. For these moments stamina and the next stat, endurance, become very useful.
Endurance:
This stat decreases the chance you have to be crit by enemies and raises your chance to receive glancing blows. This stat can decrease a lot of damage that can be dealt out to you simply by overcoming your opponent's luck and forcing them to glancing blow you. It would be wise to get as much endurance and stamina as possible without unbalancing your major stats.
Willpower:
This stat decrease your chance to be affect by crowd controll (CC) skills. If your effected by a CC it decreases the effect of the skill. This can be used in both PvP and player versus element (PvE), but mostly considered a PvP stat.
Conviction:
This stat increases the effects of your own CC skills. This is important if your are thinking of becoming a support CC mage. If you have the choice between conviction and willpower on a piece of gear I would almost always go conviction.
░░░░░░░░░░░░░░░░░░░░░░░░░░░░░░░░░░░░░░░░░░░░░░░░░░░░░░░░